OZCAPE CAMPERS OFF-ROAD SLIDE-ONS 
SIGNIFICANTLY MORE VERSATILE THAN A TYPICAL 4X4 MOTORHOME
GERMAN ENGINEERED & PROUDLY AUSTRALIAN MADE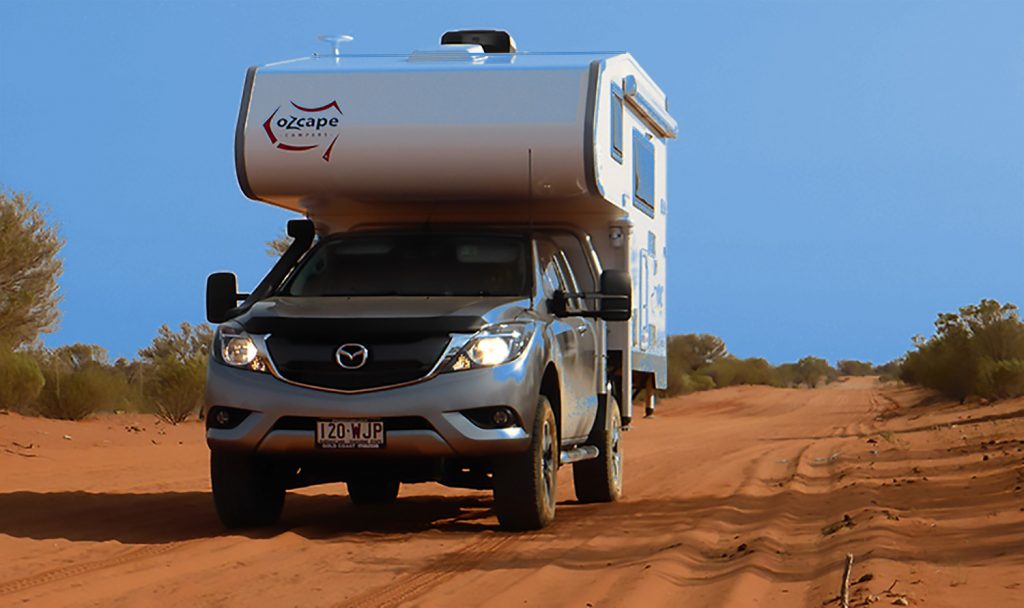 SINCE 2005 WE SPECIALISE IN OFF-ROAD SLIDE-ON CAMPERS. WHILE OUR CAMPERS OFFER YOU MOST COMFORTABLE ACCOMMODATION WITH ALL THE MOD CONS, THEY ARE ALSO VERY CAPABLE 4X4 SLIDE-ON MOTORHOMES IF THEY ARE MATCHED WITH THE RIGHT 4X4 VEHICLE.
WE CAN OFFER YOU DIFFERENT MODELS WHICH ARE SUITABLE FOR SINGLE, EXTRA OR DUAL CAB VEHICLES. FOR A FIRST IMPRESSION SIMPLY CHECK OUT OUR PHOTO AND VIDEO GALLERIES.
AS WE ARE DESIGNING AND MANUFACTURING HIGH END SLIDE-ONS FOR MANY YEARS, YOU CAN RELY ON OUR REPUTATION AND KNOW-HOW.
START YOUR JOURNEY BY CONTACTING US TODAY. WITH OUR EXPERTISE WE WILL HELP YOU TO FIND YOUR PERFECT RV SO YOU CAN REALLY ENJOY YOUR TRAVEL ADVENTURES ON & OFF ROAD.
OZCAPE SLIDE-ON CAMPERS ARE SIMPLY THE MOST VERSATILE RVs.  
SO, LEARN MORE ABOUT THE CONCEPT, OUR VISION AND THE LATEST NEWS AND UPCOMING SHOWS HERE.