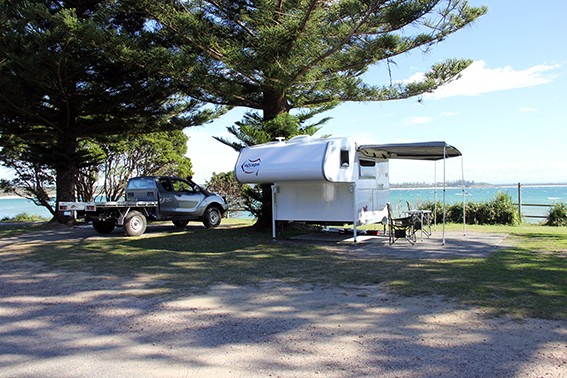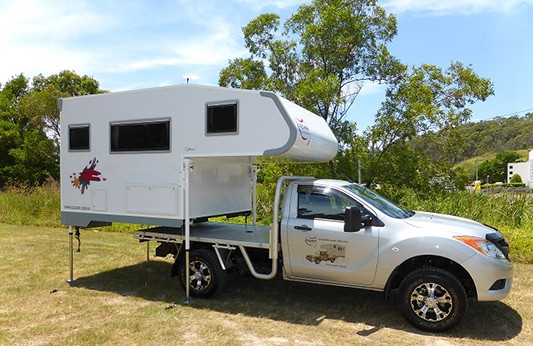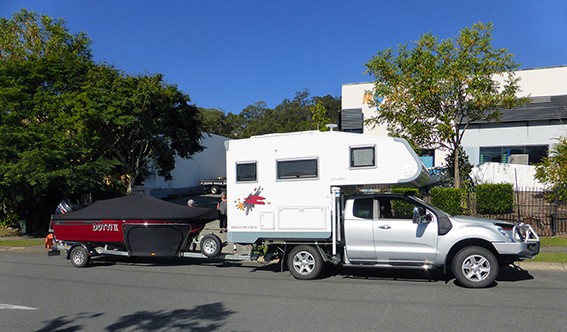 Slide-On concept
The Slide-On concept means you have freedom of choice. Use your tray top utility for work, then easily load your camper in only minutes thanks to remote controlled electric jacks. This way you turn your car into a comfortable Slide-On Motorhome for that weekend away or even "the big trip" around Australia.
Once on your way, travel with your Slide-On attached to the car all the time or leave it at your camp site. Either way it is a fully self-contained mobile home. This innovative and superior concept can give you both, the mobility and luxury of a capable 4×4 motorhome while maintaining the  convenience of a standard car. 
You choose
If you leave your camper on the truck you can use your rig exactly like a regular motorhome. You take your living quarters wherever you go, even if it's just the 20 minute run to the shops 😉  Imagine your car needs a service or even a repair and you have a regular motorhome, well then the house part goes to the workshop too and you are probably looking for alternative accommodation. 
The Ozcape difference
It is a very different scenario with an Ozcape Slide-On Motorhome. You simply detach the camper from the car and set up camp until you get the vehicle back. Then use the car for day trips, to bring the boat to the ramp or the trip to the bakery in the morning to get these fresh croissants for breakfast. Yummy!
Once it's time to continue your journey, you load the camper back on your car and you are on your way. Back at home the Slide-On can be stored in a small space while you have your car for everyday purposes until your next trip.
Slide-Ons from Ozcape Campers are built to fit a diverse range of flat tray utilities. You can choose a 4×2 or, if you want to take full advantage of the camper's off-road capability a 4×4. Please feel free to contact us regarding your preferred vehicle.
Several good reasons to choose a Slide-On from Ozcape
•  It is the most versatile RV-concept
•  Quality that is second to none
•  A dedicated team, committed to complete customer satisfaction
•  No annual registration costs or inspection fees
•  Amazing use of available space
•  Option of towing a boat or trailer
For more information regarding the Slide-On Concept or to arrange to inspect an Ozcape camper, please contact us via our online enquiry form.